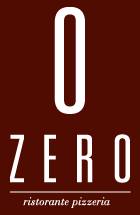 Welcome to Zero Ristorante Pizzeria
The beautiful town of Ware plays host to ZERO ristorante pizzeria. Proudly specialising in the delicious highlights of food and wine from all across Italy's regions, passionately emphasising on the colourful South. We have created an environment that can accommodate everyone, with a warm, friendly and charming décor a place suitable for all occasions. ZERO is a family business with a small and humble trattoria in its heart.
Contact info
Zero Ristorante
12 High Street
Ware, Hertfordshire
SG12 9BX
Opening Hours
Mon
Closed
Tuesday
18.00 - 22:00
Wednesday to Saturday
Afternoon: 12.00 - 15:00
Evening: 18:00 - 22.00
Sun
13:00 - 21:00
We do not accept bookings online. To reserve a table please call us directly.
Many thanks
Our menus